Details

Published on

Thursday, 09 October 2014 16:04

Written by © DrumhellerMail.com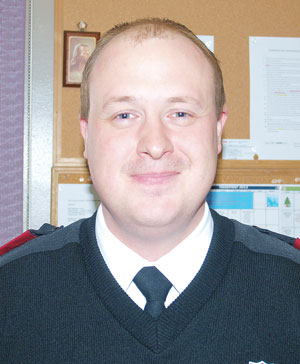 Cenovus Energy Inc. is bringing Thanksgiving dinner with all the trimmings to the Salvation Army Drumheller as part of the fifth annual Thanks & Giving campaign. Cenovus staff are kicking off the festive season by serving up a delicious holiday meal that is sure to tantalize the taste buds.
Each October, Cenovus holds a month-long campaign that encourages employees to plan their charitable donations for the year. Employees choose the registered charities that are meaningful to them and Cenovus matches their donations dollar for dollar, to a maximum of $25,000 per employee, per year. Staff will also be volunteering throughout the month in the communities where they live and work.
"We look forward to Thanks & Giving every year," said Vicki Reid, Cenovus Director, Community Affairs. "We want the communities where we live and work to be better off as a result of us being there, and it's inspiring to see the effort our staff put forward to make a positive difference. Supporting the charities that are important to our staff is one way Cenovus can recognize the work they're doing."
Since 2010, Cenovus and its employees have donated more than $8 million, volunteered over 1,200 hours, given more than 20,000 pounds of food and supported over 1,000 organizations during the Thanks & Giving campaign.
Details

Published on

Wednesday, 08 October 2014 10:39

Written by © DrumhellerMail.com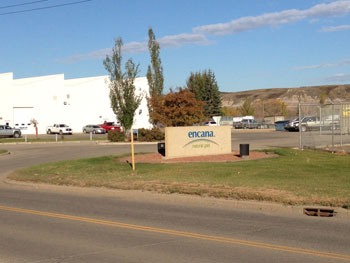 Encana Corporation announced today that it has reached an agreement with Ember Resources Inc. (Ember) to sell the majority of its Clearwater assets, located in southern and central Alberta, for approximately C$605 million, although much of the assets in the Drumheller area will remain in with Encana.
The sale includes about 1.2 million net acres of land and over 6,800 producing wells with second quarter average production of approximately 180 million cubic feet equivalent per day (mmcfe/d) of natural gas.
"This divestiture continues to advance our strategy. We are unlocking additional value from non-core dry gas assets as we focus on liquids rich growth areas. Our growth portfolio now includes the top two resource plays in Canada, the Montney and the Duvernay, and the top two resource plays in the United States, the Eagle Ford and, by year-end, the Permian Basin," says Doug Suttles, Encana President & CEO. "Through this transaction, Ember is acquiring a high-quality asset along with a tremendously talented team."
"This acquisition establishes Ember as the leading producer of coalbed methane in Canada," says Doug Dafoe, Ember President & CEO. "This is an exciting time for our company and we look forward to working with the talented team that has made Encana successful in this area for so many years."

Encana retains approximately 1.1 million net acres in Clearwater, including around 480,000 net acres along the eastern edge of the Horseshoe Canyon Fairway.
Encana operations will continue in the Rosebud, Rockyford, Standard area, as well as in Crossfield and on Siksika lands.
This sale is subject to the satisfaction of normal closing conditions and is expected to close in the first quarter of 2015.
.
Ember, together with its shareholder Brookfield Capital Partners, has recently through several acquisitions, consolidated a significant land and production base in the Horseshoe Canyon CBM fairway in Alberta. With this acquisition Ember will own interests in 2.2 million net acres of lands, with combined gross production of 290 mmcfe/d of natural gas. Coalbed methane production is characterized as a low-cost, long-life natural gas resource.

Encana is a leading North American energy producer that is focused on developing its strong portfolio of resource plays, held directly and indirectly through its subsidiaries, producing natural gas, oil and natural gas liquids (NGLs). By partnering with employees, community organizations and other businesses, Encana contributes to the strength and sustainability of the communities where it operates. Encana common shares trade on the Toronto and New York stock exchanges under the symbol ECA.
Details

Published on

Wednesday, 08 October 2014 09:56

Written by Pat Kolafa | © DrumhellerMail.com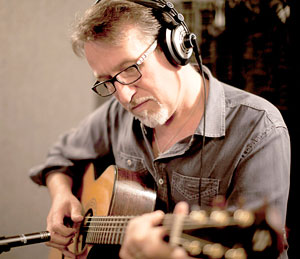 Steve Bell & Don Amero will be performing in Rosebud on October 16 at 7:30 p.m. at the Rosebud Theatre Opera House.


After 25 years of singing, song writing and playing guitar as a solo Christian folk artist, Steve Bell is finally coming to Rosebud!
On October 16 at 7:30 p.m., the Juno award winner will take the stage at the Rosebud Theatre Opera House as part of his 25th Anniversary Pilgrimage Tour. During his performance audience members can expect an entertaining variety of tunes and tales from Bell's years as musical icon.
This concert was a natural fit for Rosebud as "Rosebud is a place where storytelling, music and faith take centre stage. So, it's no surprise that we would find a way to bring Steve Bell in to share his unique and amazing brand of music and storytelling with our audience" explains Artistic Director, Morris Ertman. "I've seen Steve at large venues in major cities intimately connect his down-to-earth humour and melody with people. In Rosebud, people will find themselves right up close and personal with one of the most personable performers ever."
Born into a musical family, Bell has been performing and touring since he was eight years old. His dad was the chaplain at the Drumheller Penitentiary, and he learned to play guitar with inmates in that prison, so this show will be something of a homecoming.
In the early eighties Bell began to make his mark with the folk trio Elias, Schritt and Bell. However, in 1989 he ventured out on his own and his career really started to take off. He wrote his first album, Comfort My People, in six months and has released 15 more CDs, three concert videos and performed over 1500 concerts across Canada, the US, India, Thailand, the Philippines, Poland, Bulgaria, Ireland, and throughout the Caribbean.
Bell has demonstrated his commitment to his vocation by his hard work and released his 17th career CD, Keening for the Dawn – Christmastide, in 2012. For this dedication, as well as his advocacy work for the less fortunate, Steve was awarded the Queen Elizabeth II Diamond Jubilee Medal. Along with this prestigious award, Bell has received over 18 other awards and 12 nominations throughout his career honouring his artistic talent and leadership.
Joining Bell for a few songs will be his close friend, Don Amero. A rising singer/songwriter, Amero has several awards and nominations as well, spanning the Junos, the Prairie Music Awards, the Canadian Aboriginal Awards, and the Canadian Folk Awards.
Steve Bell & Don Amero will be performing in Rosebud on October 16 at 7:30 p.m. at the Rosebud Theatre Opera House.