Details

Published on

Monday, 13 October 2014 09:49

Written by Michele Scott | © DrumhellerMail.com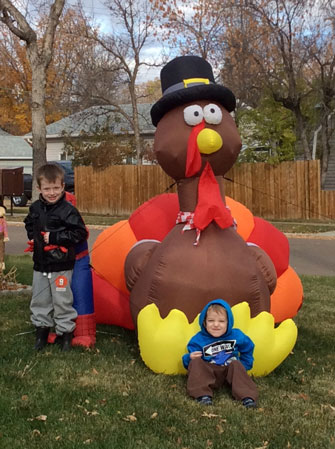 The Tabert boys, five-year-old Luke, left, and three-year-old Jackson, with the family's inflatable tukey on their front lawn at home in Drumheller. Mom Crystal said Jackson heads to the window as soon as he gets up to make sure the turkey, along with a large cat and pirate ship inflatables, are up and running. The boys want to wish everyone a safe and happy Thanksgiving holiday.
Details

Published on

Sunday, 12 October 2014 15:00

Written by Pat Kolafa | © DrumhellerMail.com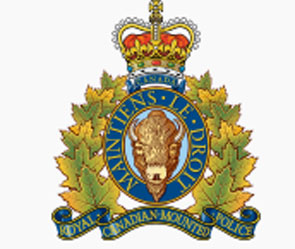 RCMP are cautioning pet owners to be vigilant controlling their animals and be on the lookout for suspicious food or other items.
This come after The RCMP learned of some sick dogs. One dog in the Riverside area passed away, while at least two other dogs appeared to be very sick. While a number on social media has speculated that it could be poisoning, Staff Sergeant Art Hopkins says this is inconclusive.
"We are waiting for someone to tell us what it is about," said Hopkins. "We can't say what it is all about… so far we have nothing consistent."
He explains that for someone to conclude that it is poisoning, an owner would have to commission an autopsy, which could be expensive.
He also adds that many of the symptoms that are being observed are consistent with tick bourn illness. Some of the symptoms described online include lethargy, throwing up, diarrhea and paralysis of the hindquarters.
He says the best way to protect your pet is to keep a watchful eye.
"Keep your pet on a leash. If they find any suspect food, wrap it up and grab it and possibly get that tested. Also if you notice suspicious activity, such as people throwing meat, report it … everyone should keep an eye out for people acting suspicious in the neighbourhood," said Hopkins.
Details

Published on

Sunday, 12 October 2014 00:11

Written by Sarah Devereaux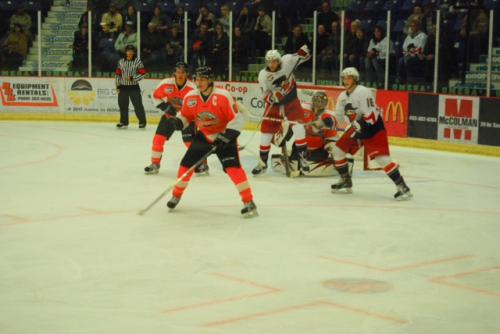 The Drumheller Dragons visited the Brooks Bandits Saturday night but left with a loss as the Bandits won the game 7-1.
The only goal for the Dragons was scored late in the third period on the power play by Reid Nemeth at 17:39.
The Dragons will have a few rest days before they welcome the Canmore Eagles to town Friday night for a 7:30 start at Memorial Arena.