Details

Published on

Friday, 17 October 2014 16:00

Written by Pat Kolafa | © DrumhellerMail.com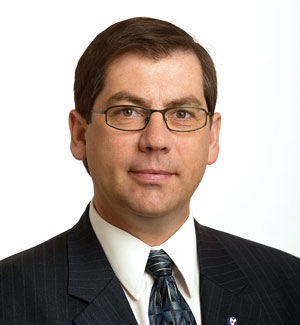 It has been a busy fall in Ottawa for MP Kevin Sorenson. As Minister of State for Finance he has been part of some major announcements in regards to tax changes, however Canada's response to the crisis in Iraq has dominated parliament.
There was vigorous debate in the House of Commons last week as to Canada's response to the aggression of the Islamic State of Iraq and Al-ASham (ISIS). In the end, the government passed a motion that allows Canadian CF 18's to undertake air strikes to curb the group.
Sorenson said he has heard support from the area for this decision.
"The calls heard in my constituency offices are saying they can watch a beheading on the Internet if they want. The media is telling these stories and showing what ISIS is doing," said Sorensen. "They (ISIS) have moved into a big territory in Iraq and Syria and are coming up against Turkey. It is really like a rouge caliphate that has said 'we are the government and we're taking over.'"
"We believe we need to respond and we need to respond with our allies. We are committed not to put boots on the ground, but to do part of this overall strategy. We have been asked to do air strikes."
He says Canada's commitment does go beyond simply air strikes.
"We are going to have some refueling capacity and there will be a few other things we may end up doing on maintenance and reconnaissance flights," he said.
"We want to stand up and by far the majority of people are thanking us for it."
Amid the talk of air strikes, the government last week also made a significant announcement in regards to a tax break for families.
Prime Minister Harper announced the intention of the government to double the Children's Fitness Tax Credit.
"The Prime Minister always asks questions with any kind of tax change, like 'how does this affect families?' One of the things that has been a pleasant surprise is his focus on families and delivering for them," said Sorenson. "Doubling the fitness tax credit is certainly going to be a help for families."
The Children's Fitness Tax Credit was first in place in 2006. When the changes are implemented, the credit will go up to $1,000. They expect the enhancements to benefit 850,000 families.
"Parents know that regular exercise is a key part of their children's development and gets them started on a lifetime of healthy, active living. Our Government recognizes the impact that expenses for sports activities can have on families, particularly those with lower incomes. That is why we are following through on our promise to enhance this tax credit by doubling the maximum amount and making it refundable," said Harper upon the announcement.
Sorenson says there are many benefits to encouraging activity.
"We know it is going to fight obesity, and keep health care costs low," he said.
The change does not extend to the Children's Art Tax Credit.
This announcement came weeks after Sorenson announced a plan to lower EI premiums for small businesses.
The Small Business Job Credit lowers the current legislated rate that small business pays EI benefits from $1.88 to $1.60 per $100 of insurable earnings. He explains the EI fund has increased significantly over the last few years.
"Now it (EI Fund) is coming to surplus, so now we want to lower it for small and medium sized businesses," he said.
Harper was back in his riding for the Thanksgiving Holiday. While next week there is a break, he will be speaking in Winnipeg, Brandon, Prince Albert, and Melfort.
Details

Published on

Friday, 17 October 2014 13:39

Written by © DrumhellerMail.com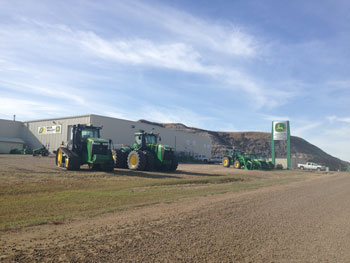 Cervus Equipment Corp.announced that it has completed its acquisition of 100 per cent of the shares of Evergreen Equipment Ltd. ("Evergreen").
With this acquisition, Evergreen Equipment will be rebranded to Cervus Equipment.
"This acquisition demonstrates Cervus' ability to continue to grow its agricultural business in Western
Canada in partnership with John Deere," said Graham Drake, President and CEO of Cervus. "As
Evergreen's business operations are similar to Cervus' and its dealerships are adjacent to our existing John
Deere locations, we expect a smooth integration. For the past 70 years, Evergreen has grown a strong
business across southern Alberta, and Cervus looks forward to building on that success to benefit the
entire Evergreen team, as well as their customers and communities."
Established in 1944, Evergreen owns four John Deere dealerships located in Bassano, Brooks, Drumheller
and Hanna, Alberta that sell new and used agricultural equipment and offer equipment parts and
servicing. Over the last three fiscal periods, Evergreen reported average gross revenue of more than $87
million per year.
"With the strength of the entire Cervus organization behind us, we will continue to enhance the John
Deere offering in our communities to meet the growing needs of our customers, employees and
partners," said Mark Jones, General Sales Manager, Evergreen Equipment Ltd.
About Cervus Equipment Corporation
Cervus acquires and manages authorized agricultural, commercial, industrial and transportation
equipment dealerships. The company has interests in 73 dealerships in Canada, New Zealand and
Australia, employing more than 1,700 people. The primary equipment brands represented by Cervus
include John Deere agricultural equipment; Bobcat and JCB construction equipment; Clark, Sellick and
Doosan material handling equipment; and Peterbilt transportation equipment. Cervus Equipment went
public in 2000, and since 2003, the common shares of Cervus Equipment have been listed on the Toronto
Stock Exchange and trade under the symbol "CVL."
About Evergreen Equipment Ltd.
Established in 1944 with its first John Deere dealership in Duchess, Evergreen Equipment Ltd. operates
four John Deere dealerships across Alberta in Bassano, Brooks, Drumheller and Hanna. Each dealership
sells new and used agricultural equipment and offers equipment parts and servicing. Since 2011,
Evergreen Equipment has reported average gross revenue of more than $87 million per year. On October
15, 2014, Evergreen Equipment was acquired by Cervus Equipment, and will be rebranded to Cervus
Equipment.
Details

Published on

Friday, 17 October 2014 09:31

Written by Pat Kolafa | © DrumhellerMail.com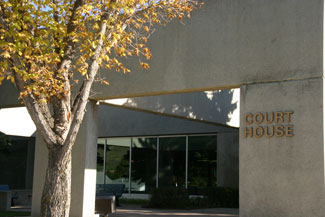 Drumheller Court House.
A man was found guilty of possession of drugs for the purposes of trafficking last Friday in provincial court in Drumheller.
Dwayne Sorenson appeared in provincial court in Drumheller for trial. He was charged with simple possession of marijuana and possession of cocaine for the purposes of trafficking.
Procedurally, his court day was largely held in voir dire (or a trial within a trial), as his lawyer launched a constitutional challenge of the validity of his client's arrest.
The court heard how on April 11, 2013, Sorenson, 30, of Prince Albert was travelling eastbound on Highway 9 a few kilometres east of Morrin Corner. The vehicle he was driving caught the attention of Constable Jeremiah Jones and Auxiliary Constable Gerald Bystrom who were performing traffic enforcement.
As the car passed, Jones noted the license plate was not clearly illuminated and preceded to conduct a traffic stop.
Auxiliary Constable Bystrom first approached the stopped vehicle from the passenger side and noted the smell of burnt marijuana. He also noted a small marijuana cigarette in the driver's lap. Constable Jones then approached the car and arrested Sorenson for possession of marijuana. Jones directed Sorenson to sit in the police cruiser while he searched the car Sorenson was driving. In the centre console, he discovered approximately 500 grams of cocaine in brick form, worth between $25,000 and $50,000.
Sorenson was rearrested for possession for the purposes of trafficking.
The defense's main argument was that the initial traffic stop was not justified because the officers would not be able to make the assessment that the license plate was not well illuminated as the vehicle passed at highway speed.
Judge Mike Dinkel heard the evidence and agreed the case rises and falls on the validity of the initial stop. He concluded the stop was justified and that makes Sorenson's detainment lawful.
The Federal Prosecutor asked that the evidence heard in the voir dire be added to the trial record. Defense called no further evidence.
Judge Dinkel found Sorenson guilty of the two counts.
Sorenson was released and a presentence report was ordered. He will be returning to court for sentencing in the future.