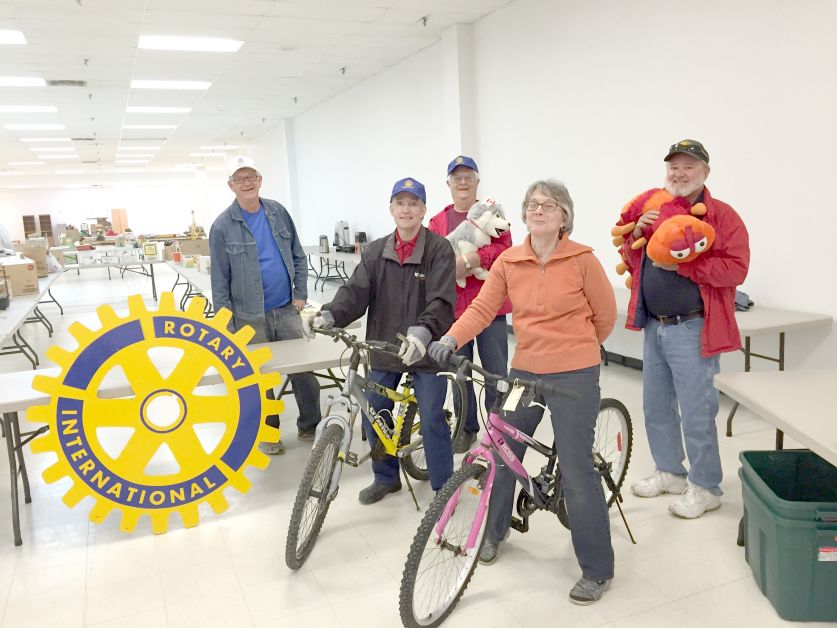 A highlight for spring cleaners and treasure hunters alike, the Rotary Club of Drumheller's annual White Elephant Sale is back.
The sale goes this Saturday at Greentree Mall. White Elephant Sale Chair Graham Giffin said new this year is the sale will be a one-day only event. Giffin explains this will allow treasure hunters to all have a great chance to find some great buys.
"We are going to experiment with it, shorten our timelines and be more productive," he said.
Doors open at 9 a.m. and finish off at 3 p.m.
The White Elephant Sale is a great chance for residents to go through the garage or basement and get rid of those items that may have value to others. Rotary crews are already busy collecting items for the sale.
The funds from the White Elephant Sale go towards the work the Drumheller Rotary does in the community. One of the Rotary's main focuses is on youth and recreation.
Donations to the White Elephant Sale can be dropped off at Greentree Mall from 4 p.m. to 8 p.m. this week. Those needing a pickup can call Graham at 403-823-2856, Doug at 403-820-4023 or Bob at 403-823-4407.
Giffin notes they are unable to accept mattresses, hide-a-beds, cribs, car seats, older style televisions, computers and organs.