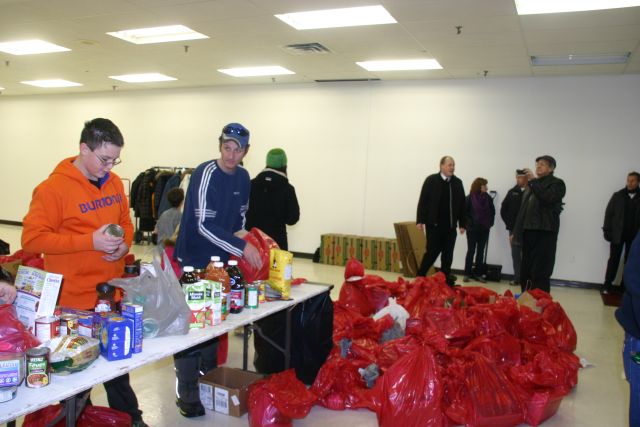 If there is one event that brings out the spirit of the community, it is the annual Salvation Army Food Bank Drive, coming up on November 26.
On this day volunteers will blitz the valley to support filling the shelves of the Salvation Army Food Bank. While Drumheller and indeed the whole province continues to weather the economic downturn, the demand is real. And organizer Summer Manca says it looks like Drumheller is up for the challenge again.
"We have received good support so far," said Manca.
The process is simple, on Thursday, November 26, volunteers will be mustering in points throughout the valley and neighbouring communities, and they will hit the road to collect donations of non-perishable food items from the community.
Manca says the generosity not only comes from the thousands of residents who give with their heart every year to help families in need, but the volunteers come out. Residents of all ages come out. Often community groups, organizations and sports teams get on board to help.
"It has been an easy task for most people, they are calling and asking when and where. It is a great night to come together as a community," said Manca. She adds this is the first Christmas in the community for Salvation Officers Jennifer and Shane Hillier and the first opportunity to see what the community can do when it puts its hands and hearts together to help each other.
From there, the donations are taken to a central location where volunteers work to sort the donations.
To make the evening go even smoother, the organizers are once again seeing red. Red grocery bags will be distributed to the community making it easy for residents to set out the bags full of food in visible places to be picked up.
For more information, or to learn how to volunteer, contact Summer Manca at 403-821-3163 or Kim Suntjens at 403-820-2100.