Details

Published on

Friday, 08 May 2015 11:23

Written by Pat Kolafa | © DrumhellerMail.com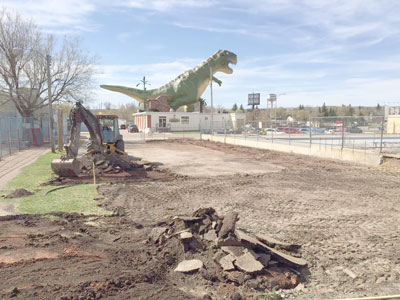 It was a week of good news for the Drumheller Association of Skateboarding Enthusiasts (DASE).
Last week crews broke ground beside the Drumheller Aquaplex for its new skatepark. New Line Skateboard Parks were out to chart the project as town crews began removing the old asphalt of the tennis courts.
While there is no specific timeframe for the project, they are confident that this summer skaters will be in the park.
This was not the only good news for the club. DASE, in conjunction with the Drumheller Rotary Club, undertook an online crowd sourcing campaign where the Rotary Club would match donations up to $15,000. On Monday, the www.youcaring.com fundraiser concluded with $30,638 earmarked to go to the skatepark project.
"We are about 75 per cent of the way to our fundraising goal," said Crystal Sereda of DASE. "We are very grateful for the support."
There was even more great news for DASE as its fruitful partnership with the Rotary Club continued with its annual White Elephant Sale. The Rotary Club is dedicating the funds raised to DASE. While there is not a total from the sale at this point, Rotarians and shoppers alike have commented this was one of the most successful sales yet.
There is more good news for DASE as support from the community continues to grow. On Saturday, May 16, scissors will be blazing at Kool Kutz in downtown Drumheller. Owner Tracy Gendron has opened the door to a unique fundraiser. From 10 a.m. to 4 p.m. they will be cutting hair and dedicating the funds to the Drumheller skatepark project. Sue Waye of the Healing Waye will also be there selling gift certificates for massages, for $1 per minute, with funds going to the project. There will also be a silent auction in the from May 11 leading up to Saturday.
To learn more on supporting the project contact Landon Bosch at 403-823-0788 or Tyler Eddy at 403-821-1306.
Details

Published on

Friday, 08 May 2015 06:20

Written by Pat Kolafa | © DrumhellerMail.com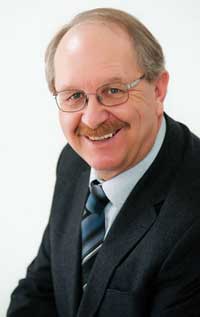 Albertans woke up to a new political reality as the Alberta NDP Party pulled off what many people believed to be the impossible.
The NDP will form a majority government, winning 53 of a possible 87 seats up for grabs. Emily Shannon who ran in the Drumheller-Stettler riding, but did not win, feels this will be a responsive government.
"That's a fantastic majority, so it will actually be an effective government," said Shannon. "It's better than a minority where we are not able to make forward moves."
Drumheller-Stettler MLA Rick Strankman said while there is a new political landscape, his concerns remain the same.
"(My concerns) as usual are property rights and health care, not necessarily in that order, also education," said Strankman. "It will be interesting to see what the NDP Party comes forward with.
Their platform didn't have anything on education. The budget we had was horrible when it came to education. The home schoolers, the private schoolers, the public schools and Catholic schools were united in their disrespect for the provincial budget."
He said he has heard concerns from people in the oilfield and small business.
"People are learning the seriousness of this electoral choice," he said.
He says the role as official opposition doesn't change.
"We will just be holding them accountable as per usual. There will be different challenges, but we will just have to provide good government to Albertans and try to maintain the Wildrose policies. That is our mantra, what we live and run by," he said.
Donald Wilson has been in the energy industry for many years, and is not overly concerned with the new government.
'"Change is good for anything. What we had was going the wrong way, maybe they will get it right this time," he said. 'There is no need for a knee jerk reaction."
He says the change in government doesn't really make much difference in the price of the resources, and that is what will dictate the recovery.
Details

Published on

Thursday, 07 May 2015 22:17

Written by ©DrumhellerMail.com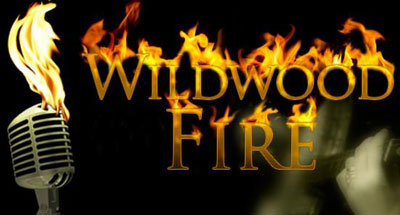 Legendary country star, June Carter Cash, and her mother Maybelle are set to take the stage in Rosebud. That's the premise of the play Wildwood Fire, which opened on May 6 on the BMO Studio Stage.
Rosebud School of the Arts alumni, Lauren de Graaf and Kelsey Krogman, wrote this one-woman tribute to Carter Cash which originally appeared last July in Rosebud. de Graaf is thrilled to reprise her role as June Carter Cash and closely identifies with the country songstress who passed away in 2003.
"She is a true inspiration for me. She did everything. She went to acting school, became a performer when she was very young, was a single mom and had two failed relationships all before she met Johnny Cash."
de Graaf first became aware of June Carter Cash when she saw the film Walk the Line, which earned Reese Witherspoon an Oscar for portraying Carter Cash.
Director Morris Ertman says," When I directed this show last season as a student final project, I knew it was worth developing more. I believe it is a show that has the potential to play in theatres across the country. It's about a hard marriage, and the life force that it takes to stay in such a marriage. It's a testimony to faith, the faith of both Maybelle and June Carter - and Johnny Cash's even in his absence. It's a play about sticking it out. It's a play about music that becomes a balm in hard times. And like any of the old time country and gospel songs in the show, it's about finding the music in the middle of worry and strife. It's about dancing rather than falling - and it's about falling to your knees when you can't dance anymore. "
Wildwood Fire revolves around Carter's tumultuous marriage to Johnny Cash. Of that relationship, June Carter is reported to have said, "it turns out I married the pills right alongside Johnny Cash" which could be viewed tragically except that she also said "I chose to see the happy times more prominently than the hurting times between them."
In the end what remains are the songs. de Graaf reflects, "the music is clever, full of spunk, and deeply emotional, much like June Carter Cash. I thought I knew June until I learned the songs she made famous. She is a generous and feisty woman who has a giant heart, and her music is infused with these qualities. That is her legacy."
Tickets for Wildwood Fire can be reserved by calling 1-800-267-7553 or by visiting rosebudtheatre.com.
Subcategories