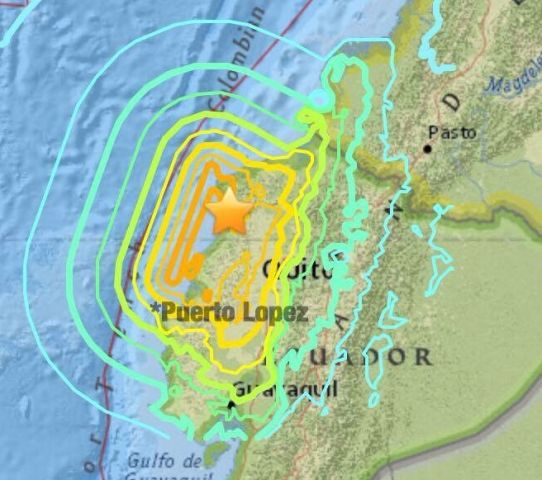 At approx 6:58 pm (Ecuador is 1 hour ahead of Drumheller MST), a magnitude 7.8 earthquake struck Ecuador on Saturday night. Former Drumhellerites Paul Bertamini, Susan and Ashton Neufeld currently reside near Puerto Lopez, Ecuador and have checked in as safe on Facebook.
Details on the Earthquake:
Originally people also fled their coastal homes due to a threat of a Tsunami, but that threat has since dissipated.
According to BBC news, there have been seven 7.0 magnitude or greater events within 250km of this latest tremor since 1900, some resulting in subsequent tsunamis