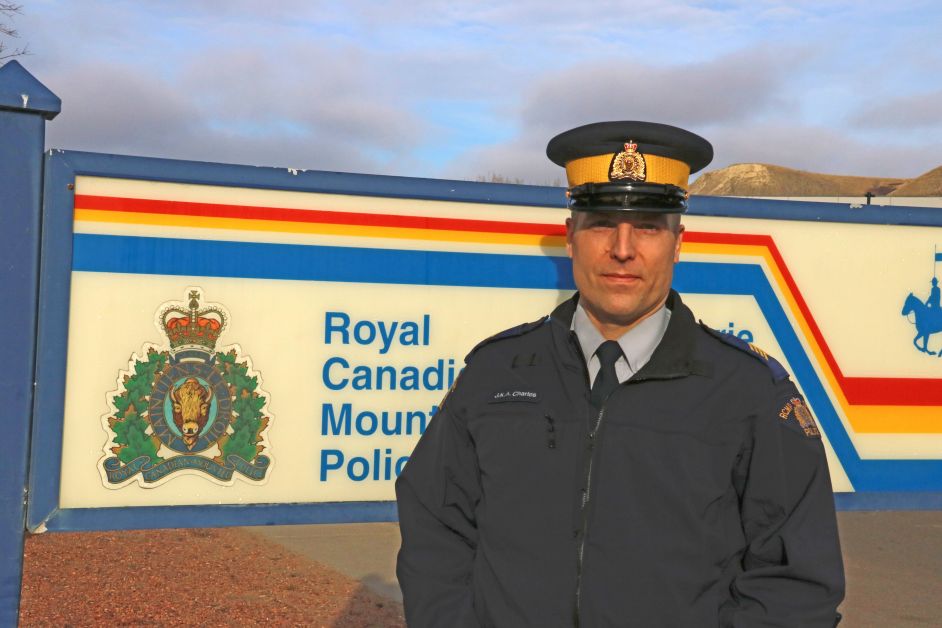 Drumheller has a new RCMP Detachment Commander and it is a familiar face.
Kevin Charles has been promoted to Staff Sergeant and has secured the position of Detachment Commander, effectively immediately. He welcomes the opportunity to continue to live and work in the valley.
"I now have the opportunity to provide stability and consistency for our communities, the detachment employees, and my family," he said.
Charles came to the Drumheller Detachment about seven years ago as a corporal. About a year, ago he was promoted to Sergeant, and has pending transfer to Brooks. During that time, he filled in as Detachment Commander in Hanna and then back in Drumheller. This has given him great experience leading a detachment.
Before coming to the valley, he served extensively throughout the Northwest Territories. His last detachment was in Tulita, north of Yellowknife along the Mackenzie River.
"We have lived in Drumheller for the past seven years, and my family and I are pleased to call Drumheller home for years to come. Obtaining the rank of S/Sgt and the position of Detachment Commander here in Drumheller was not even a remote consideration when I arrived years ago," he said.
Currently, the Drumheller RCMP Detachment is fully staffed, although there are a couple transfers pending.