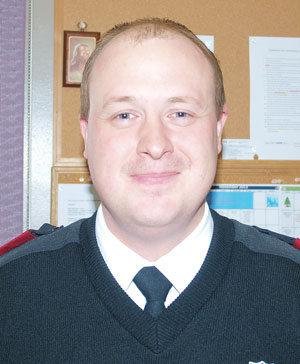 Cenovus Energy Inc. is bringing Thanksgiving dinner with all the trimmings to the Salvation Army Drumheller as part of the fifth annual Thanks & Giving campaign. Cenovus staff are kicking off the festive season by serving up a delicious holiday meal that is sure to tantalize the taste buds.
Each October, Cenovus holds a month-long campaign that encourages employees to plan their charitable donations for the year. Employees choose the registered charities that are meaningful to them and Cenovus matches their donations dollar for dollar, to a maximum of $25,000 per employee, per year. Staff will also be volunteering throughout the month in the communities where they live and work.
"We look forward to Thanks & Giving every year," said Vicki Reid, Cenovus Director, Community Affairs. "We want the communities where we live and work to be better off as a result of us being there, and it's inspiring to see the effort our staff put forward to make a positive difference. Supporting the charities that are important to our staff is one way Cenovus can recognize the work they're doing."
Since 2010, Cenovus and its employees have donated more than $8 million, volunteered over 1,200 hours, given more than 20,000 pounds of food and supported over 1,000 organizations during the Thanks & Giving campaign.