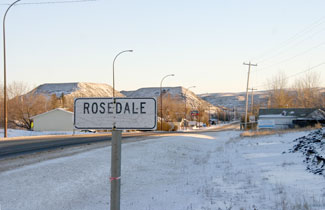 A Rosedale resident was robbed of cash and medication in a home invasion Sunday, January 11.
Drumheller RCMP are investigating a home invasion that happened in Rosedale Sunday.
Staff Sergeant Art Hopkins said two suspects entered a man's home, demanding cash and prescription medication.
Hopkins said the home invasion was not random - the suspects were aware the house's occupant had the medically prescribed drugs. The robbery victim was not injured during the home invasion.
He said the man who was robbed believes he knows who is responsible, and reported it to RCMP Monday.
Hopkins said there are on-going developments in the case, but RCMP don't believe at this point it is connected with November's home invasion in East Coulee.