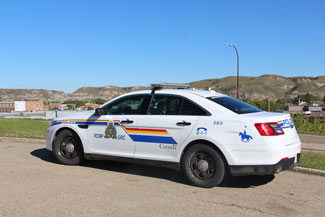 Shortly before
midnight
on Tuesday, May 12th, 2015, Drumheller RCMP conducted a traffic stop on a vehicle at the bottom of the North Hill. The officer's investigation resulted in the seizure of 339 grams of cocaine from the vehicle.
A 25 year old male and a 22 year old male, both from British Columbia, were arrested and are facing charges under the Controlled Drugs and Substances Act. Both men will be appearing before a Justice of the Peace via teleconference. Drumheller RCMP are continuing their investigation.
No names are being released, as charges have not yet been sworn.