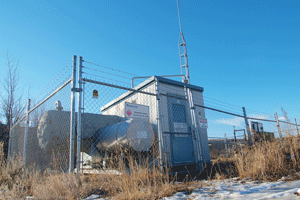 While it has been quiet in regards to a proposed plan by Bearspaw Petroleum to develop gas from a site in Midland Provincial Park, residents are wary.
The Mail began reporting on Bearspaw's proposal to possibly drill and complete three directional natural gas wells from a site near McMullen Island when residents of Nacmine began voicing their concerns about such a project.
Residents were vocal that the development would be less than 100 metres from the Red Deer River and close to homes in Nacmine across the river. They were also concerned about the wildlife in the area and the possibility of the wellbores being in close proximity or even through historic mine shafts below the community.
The Town of Drumheller also expressed its concern for the project. At the time Mayor Terry Yemen said as per the Municipal Government Act, the town has no jurisdiction outright to stop the development, but says the Town's position is to strongly discourage drilling wells within the valley.
There was a meeting scheduled for January 18 with residents of Nacmine but it was postponed pending a meeting between Bearspaw and Drumheller Town Council.
Jim Decore of Nacmine said it has been quiet since. He has not heard if Bearspaw was still considering pursuing the project, or if the company had made application to the ERCB.
"To date we have heard nothing of it," said Decore. "We are all concerned."
Decore said since the issue became public toward the end of last year, he has heard from many residents who are also concerned about the possible project.
"I have heard a lot of comments when I am downtown, and people I hardly know commenting about it… and wondering if anything else is happening," he said.