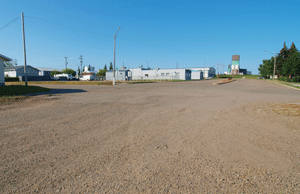 A drive through Hussar can be a little rough sometimes, but not for long.
The Village of Hussar is moving forward with plans to completely pave the remainders of Centre Street and 2nd Avenue. The two roads are not fully paved and are gravel in some stretches.
"Half of Centre Street is basically dirt, and the end of 2nd Avenue is the same," said Hussar Mayor Bruce Kaufman.
The Village hopes to have that remedied by the end of the year. Crews are planning to begin working on the road come September according to Hussar CAO Jennifer Pratt. A busy schedule in the Community Hall will prevent work starting any earlier.
"We have plans to re-pave the road in front of our Community Hall. I wanted to have it started already, but now I think we'll have it started in September. The hall is busy in August with a couple weddings, so we don't want to block off Centre Street," said Pratt. "Centre Street in front of the hall will be looking good by the end of the year."
The plan at the moment is to completely pave the gravel parts of Centre Street and 2nd Avenue. Curbs and gutters will also be added. Mayor Kaufman indicated Centre Street would have priority. In addition, the sidewalks on the south end of 2nd Avenue will be redone.
"It's a lot that needs to be done on the road. We're not only going to pave the road and make it look good, but we want to make it better for water drainage," said Pratt.
To make the project possible, the Village applied for a grant of $90,000 from Alberta Transportation. In addition, the Village has reshuffled things to find the necessary funding.
"We've applied for grants and had to rearrange things. We have to do some work in our pump house. The [pump house] project is so expensive it will take at least two years," said Kaufman. "Next year will be the upgrades on the pump house and this year we'll get the streets done."