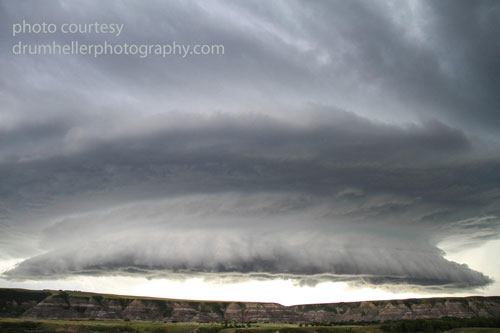 The area was hammered on Tuesday night following a series of summer storms that brought high winds, heavy rain and hail to the valley and surrounding countryside.
Much of Central Alberta, including the Drumheller-Three Hills area, were under tornado warning or tornado watches from the early evening on, and when the downpour hit, marble sized hail was not uncommon.
Highway safety was greatly reduced. The Strathmore RCMP sent out a warning to drivers on Highway 1 near Highway 21 and the Gleichen area at about 10 p.m. that visibility had been reduced to zero. Some crop damage was reported in area.