Jobs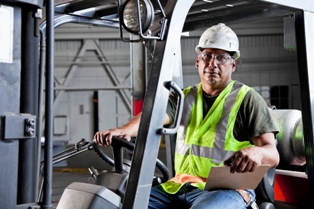 Dear Working Wise:
I am 46 years old and I have worked since I was a teenager, mostly in warehousing. I want to get a better-paying job—possibly with a pension, but I'm not sure how. Is there any help available? Is it too late? Signed, Need a Raise
Dear Need a Raise:
No, it's not too late to look at your options and find a career that fits your needs.
Many people mistakenly think that career planning is something that you do at the start of your career and never do again, but ongoing career management is becoming increasingly important.
The world of work is becoming more complex as we move toward a knowledge-based economy—more jobs and employers are requiring workers with post-secondary education and training.
The needs of workers are also changing—what we want from our jobs tends to shift as we age, start families, or near retirement.
Alberta Works Week, April 29 – May 3, is a great opportunity to take a little time to revisit your career plan and ensure that you are still on track.
I recommend that you take in some of the more than 80 career events that are happening in Alberta Works Centres around the province during Alberta Works Week. You can find out more about all the job fairs and career workshops at: http://alis.alberta.ca/aww.
There are even special events being held for mature workers and students.
You can also visit your nearest Alberta Works Centre—any time of the year—and ask to meet with a Career and Employment Consultant. Your consultant can help you discover your strengths, identify your transferable skills, and explore your work preferences to help you find a suitable new career direction.
Career and Employment Consultants have helpful information on hundreds of careers including salary, current demand, working conditions and required training.
Once you have found a new path, your consultant can advise you on any additional training you require and how to get it.
If you have the training you need, your consultant can help you with your job search, including connecting you with free workshops on searching for a new job, writing your resumé, and preparing for job interviews.
Consultants can provide information on local employers who may be hiring for positions that would be a good fit for you.
Your Career and Employment Consultant can also show you the handy free job-search tools that are available in Alberta Works Centres located across the province, including:
· Computers with Internet access;
· Job postings and the Job Bank www.jobbank.gc.ca;
· Telephone, fax, and photocopiers;
· Resumé and job-interview workshops;
· Referrals to local employers who are hiring; and
· Mini Job Fairs held right in the Alberta Works Centre.
To find the Alberta Works Centre nearest you, visit http://humanservices.alberta.ca/offices.
Good Luck!
Do you have a work-related question? Send your questions to Working Wise, at This email address is being protected from spambots. You need JavaScript enabled to view it. . Charles Strachey is a manager with Alberta Human Services. This column is provided for general information.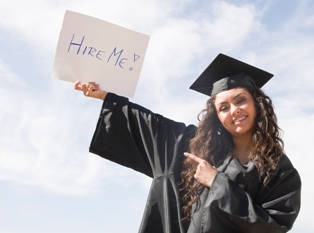 Dear Working Wise:
I am about to graduate with a diploma in business administration and I'm eager to find a job. Do you have any tips to help me land my first job? Signed, Eager Graduate
Dear Eager:
Congratulations on completing your program. Alberta is full of opportunity right now with the second-lowest unemployment rate in the country. Here are some tips to help you tap into the opportunities and put your education to good use.
Use your school
Ask the chair of your program for advice and suggestions about where to look for jobs. Put your school's career services office to work for you. They can usually help you with your resumé and job search and employers interested in hiring new graduates often post jobs on their job boards.
Polish your resumé
Recruiters spend as little as 30 seconds glancing at your resumé—does yours scream "I'm perfect for this job"? Check out the resumé tips on the Alberta Learning Information Service (ALIS) web site at http://bit.ly/ISpj0B. Always include a cover letter with your resumé and use it to quickly explain why you are the perfect candidate for the job. Want an expert opinion on your resumé? Use the free ALIS e-Resumé review service at http://alis.alberta.ca.
Attend job fairs
Did you know that there are job fairs happening all year long around the province? Find out about upcoming job fairs near you at http://employment.alberta.ca/jobfairs.
Like your local Facebook jobs page
Get job opportunities and news of upcoming job fairs sent straight to your Facebook news feed. You can find and like your local Alberta Works Facebook jobs page by clicking on http://bit.ly/IGmZK4.
Network
Fewer than half of all jobs are advertised. Let your network of friends, family, teachers, and former employers know that you are looking for a job. Networking is a great way to tap into the hidden job market. Send everyone you know an email letting them know what kind of job you're looking for along with a quick summary of your skills, training and experience or a link to your Linked-In profile. And don't forget to update, clean up, and use your social networking sites.
Expand your job search
Some grads make the mistake of limiting their job search to a specific occupation, industry, or organization type. Take inventory of your transferable skills—like organizational, computer, and time-management skills—and consider opportunities in related occupations and industries. Don't forget to check out small businesses and not-for-profit organizations.
Register with recruitment agencies
Agencies will not look for a job for you, but they will call you if you are a good match for a position that they are recruiting for. Registering with recruitment agencies is free, takes very little time, and is another great way to tap into the hidden job market. You can start by checking out http://alis.alberta.ca/js/ws/jp/jobpostings/ea.html.
Visit an Alberta Works Centre
Visit your nearest Alberta Works Centre http://humanservices.alberta.ca/offices and ask a Career & Employment Consultant for advice on your job search.
Use ALIS Finding Work
Click on the Job Seekers tab on the ALIS web site http://alis.alberta.ca for more tips on finding a job.
Good luck!
Do you have a work-related question? Send your questions to Working Wise, at This email address is being protected from spambots. You need JavaScript enabled to view it. . Charles Strachey is a manager with Alberta Human Services. This column is provided for general information.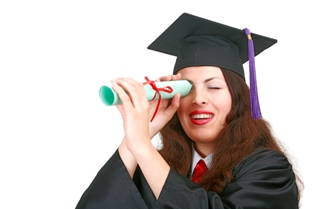 Dear Working Wise:
I keep hearing about a shortage of workers in Alberta. I am just about to graduate from high school and want to know which careers will be in demand in the future. Signed, Eager for a career
Dear Eager:
Albertais expected to have a shortage of approximately 114,000 workers within the decade according to Alberta's 2011-2021 Occupational Demand and Supply Outlook. But many of these occupations require specialized skills and training.
Finding out which careers will be in demand and what training you will need is a great idea. It doesn't make sense to invest years and thousands of dollars into the wrong post-secondary program.
You might find the recently released AlbertaLabour Market Outlook 2013 helpful. The publication covers global trends that are affecting Alberta's economy, the outlook for our major industries, and a list of occupations that will be in high demand in the near term. The outlook is available at http://eae.alberta.ca/lmi.
Current high-demand jobs include:
· Software Engineers
· Restaurant & Food Service Managers
· Construction Managers
· Residential Home Builders & Renovators
· Geologists, Geochemists & Geophysicists
· Civil Engineers
· Civil Engineering Technologists & Technicians
· Industrial Instrument Technicians & Mechanics
· Computer Network Technicians
· Specialist Physicians
· General Practitioners & Family Physicians
· Pharmacists
· Chefs
· Cement Finishers
· Heavy-Duty Equipment Mechanics
· Automotive Service Technicians
· Truck & Bus Mechanics / Repairers
· Motor Vehicle Body Repairers
· Delivery Drivers
· Supervisors in Petroleum, Gas and Chemical Processing and Utilities
For a longer-term outlook on Alberta's labour market, check out the 2011-2021 Occupational Demand and Supply Outlook under forecasts at http://eae.alberta.ca/lmi. The report forecasts what the demand will be nearly 10 years from now for nearly 130 occupations.
Once you have narrowed down your career options, you can use the Occupational Information (OCCinfo) database of more than 500 different careers to find out more about the jobs that interest you most.
The OCCinfo (http://alis.alberta.ca/occinfo) occupational profiles include key information, including typical: duties, working conditions, salaries, required educational qualifications, appropriate training programs, common employers, employment advancement, and desired personal characteristics.
If you would like any more help planning your career, try out CareerInsite, a free online career-planning tool, at https://careerinsite.alberta.ca.
Good luck!
Do you have a work-related question? Send your questions to Working Wise, at This email address is being protected from spambots. You need JavaScript enabled to view it. . Charles Strachey is a manger with Alberta Human Services. This column is provided for general information.
Subcategories