Lifestyles

The Calgary Stampede 101 is ON! I'm so proud and amazed by our city for pulling it together so soon after the flooding which devastated Calgary just two weeks ago. With a truly herculean effort, the Stampede grounds have been cleaned up, and with the exception of the Saddledome which won't be ready for concerts until next week, the...
It's been just over a week since a devastating flood caused the evacuation of 100,000 Calgarians, destroying thousands of homes and businesses in the city. I have been in the heart of it all, with our own personal home being affected. While this may be viewed as very unlucky by many, I choose to find the positive in the situation, and...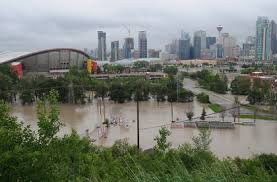 My heart goes out to everyone in my city who is suffering during this time. We are a strong city, and strong people, and we'll make it through.
My house is in that picture somewhere, so DrSue.ca will be offline for a while.
Dr Sue Pedersen www.drsue.ca © 2013
Follow me on Twitter for daily tips! @drsuepedersen
...