Lifestyles
The University of British Columbia has come out with an excellent tool for physicians to help assess cardiovascular risk and manage cholesterol issues, which is a free app which can be downloaded
here
.
This is a fabulous program which has a number of highlights:
1.
Framingham risk score
can be calculated with recommendations based on the 2012...
Think those people who look like they are walking outdoors with ski poles look a little goofy? Well, think again - those people are taking strides towards better health.
It's called
Nordic Walking
- quite simply - walking with poles. It was originally developed in Scandinavia as an off-season ski training activity, and didn't become an...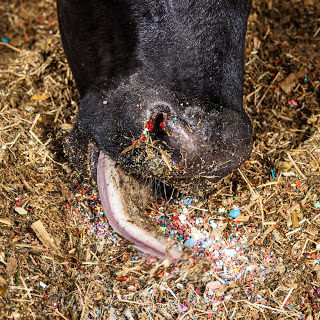 Due to last summer's droughts, some farmers have had to resort to feeding cows with - believe it - candy and cookies to keep them from losing weight and keep their milk production up.
Hands up if you are grossed out right now? Hands up if you feel this is truly unrighteous and unfair to the cow?
As pointed out
in
Wired
magazine, this is...